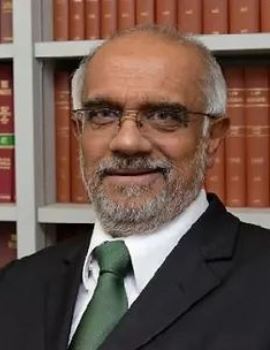 Edmond Pereira
Edmond graduated from the University of Singapore in 1976 with an LLB (Hons). His illustrious legal career spans more than 40 years and includes work experience in the Singapore Legal Service as well as in private practice.
Edmond was a former Deputy Public Prosecutor and State Counsel in the Attorney General's Chambers. He was also a District Judge in the then Subordinate Courts. Edmond joined private practice in 1988 and is a senior member of the criminal bar. He has served as a Council Member in the Law Society of Singapore and was the Chairman of the Law Society's Criminal Practice Committee from 2000 to 2005. He was a member of the Law Society's Inquiry Panel from 2001 to July 2004 and a member of the Board of Legal Education (now known as the Singapore Institute of Legal Education) from 2006 to September 2008.
Edmond has an active practice in Civil and Criminal Litigation. He has been involved in several high profile civil and criminal cases. He handles a broad spectrum of cases ranging from Administrative Law, Sports Law, Criminal Law, Commercial Law, Conveyancing and maritime related work for large business and public listed companies. He has also represented several parties in disciplinary hearings in the Singapore Law Society, Singapore Medical Council, and the Board of Architects Singapore.
He is appointed as Lead Counsel under the Legal Assistance for Capital Offences (LASCO) panel of the Supreme Court of Singapore and Assigned Counsel under the Legal Aid Bureau (LAB). As a veteran lawyer, the Courtroom is where Edmond truly shines and his stellar advocacy and precise understanding of matters often deliver the results our clients expect.
Edmond was awarded The 1st Legal Eagle Award winner by The Law Society of Singapore in 1998. He has also been recognised in Legal Who's Who Singapore for Criminal Law by Asian Legal Business (ALB).