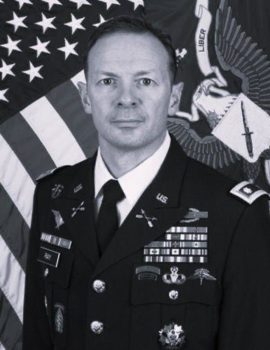 Colonel Owen Ray
Colonel Owen Ray has served his country with distinction for twenty-five years and is a decorated war veteran. He was deployed eight times, six of them to combat zones, and four within the past five years. He has served in some of our Nation's most sensitive and high-pressure jobs, including a prestigious appointment as Military Aide to the US President Barack Obama, detailed to the US Central intelligence Agency, directed combat operations to defeat ISIS in Iraq and Syria as well as commanded one of only five Special Forces Groups. These are rare senior military officers who put their countries before themselves. He is a benchmark of military excellence.
Among his numerous achievements, he received the Defence Distinguished Service Medal, two Bronze Star Medals, three Legion of Merit Medals and consistently received superb performance reviews, to include 3 Multi-Star evaluations as a Colonel.
During Colonel Owen's years as Military Aide to the former President Barack Obama, he wrote of Colonel Owen "as a talented and dedicated officer with unlimited potential who was selected to lead critical and sensitive international and domestic efforts." I have known him as a classmate at Harvard, and he is brilliantly intellectual and very humble.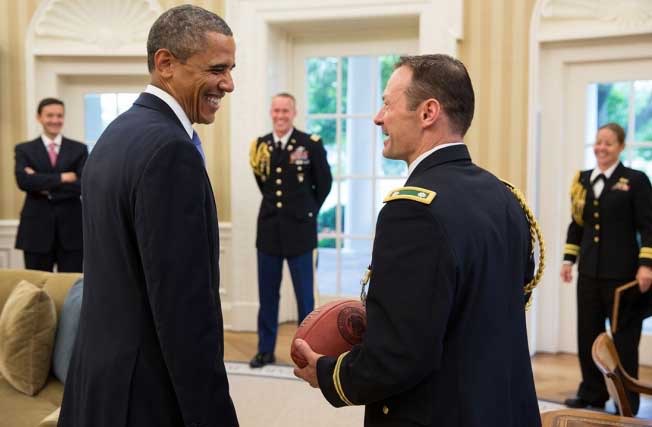 Colonel Owen's career highlights include Commander of the 1st Special Forces Group (Airborne) and Joint Task Force – INDOPACOM, Director of Operations for Special Operations Joint Task Force, responsible to defeat the ISIS Caliphate in Iraq and Syria and synchronizing national counterterrorism efforts in Afghanistan. Colonel Ray retired in 2021 after serving as the Chief of Staff for I Corps at Joint Base Lewis-McChord.
He holds master's degrees in Public Policy from the University of Missouri and Public Administration from the Harvard Kennedy School (HKS) where he enrolled as a Pentagon Scholar. While at HKS, Col. Ray also completed the Harvard Law School Program of Negotiation. Coloney Ray served as a National Security Fellow at the University of Washington and is a graduate of the U.S. Army War College.
He is also a graduate of various extensive training courses including Airborne School; Mountain Warfare School; Engineer Officer Basic Courses and Engineer Officer Advanced Courses; Ranger School; Jumpmaster School; Special Forces Qualification Courses; Survival, Evasion, Resistance, and Escape (SERE) training; Military Free Fall School; and US Army Command and General Staff College. He brings tremendous operational and intelligence experience and value to Pereira International. He has extensive experience in Asia and the Middle East.